NHL Trades That Just Make Sense (To Us)
The trade deadline is rapidly approaching, and the playoff picture is getting tighter, and tighter. Some teams are looking to make that last move to become a true Cup Contender. Others are looking to dish their star players, in exchange for some draft capital. The trade deadline is one of the more exciting weeks in the NHL season. Players are shipped off to a new city, and suit up for their new squad within days of the deal. As the deadline approaches on March 3rd, the trade rumors continue to buzz. After some office banter, the team at Howies decided on a few trades that just make too much sense. 
Patrick Kane -> New York Rangers 
Edited: (Traded To Rangers on Feb 28th)

There are always a lot of uncertainties during trade deadline week. This year however, there are two things that are clear to everyone. 
Patrick Kane is not going to be a Blackhawk on March 4th.

 

The 3-time Stanley Cup Champ being moved has been the juiciest trade rumor of the 2023 season. The lifelong Blackhawk has been in Chicago since 2007, and is not getting any younger. His contract is expiring at the end of this season, and he is looking to make a jump to a team who is an immediate Cup Contender. It was reported that the 34 year old did not make the trip out west with the rest of his team the weekend of the 25th, so a trade could be coming soon. The hockey world is holding their breath for an official trade announcement, that could come at any moment.  
The New York Rangers are "all in" on winning the cup this year.

 

With a roster chocked-full of talent, impressive goaltending, and a deep Playoff run in the 21-22 season, the Rangers are on the brink of bringing Lord Stanley back to the Big Apple. They are also currently over the Cap by more than $2.7m, putting them in a "win now" mentality. After acquiring Vladimir Tarasenko from St. Louis in early February, the Rangers are looking to win it all for the first time since 1994. For these reasons, many analysts believe that Kane to the Rangers is pretty much a done deal.
James van Riemsdyk -> Buffalo Sabres
With his contract also expiring this summer, veteran James van Riemsdyk is looking to be moved by the deadline. The Flyers, who are currently sitting at 900-1 to make the playoffs, are in the process of rebuilding, and are open to retaining a portion of his $7m salary cap hit to strike a deal with someone. What better team to strike a deal with than the Buffalo Sabres. A young team, on the brink of the playoffs who is looking for a veteran player to add to their roster. Not to mention they have plenty of draft picks to trade away. JVR has totaled almost 600 points in his 14 year career, and would be a great addition to Buffalo's young roster. 
Vlad Gavrikov -> Edmonton Oilers 
Edited: (Traded To Kings on March 1)

Approaching the end of his 4th season with the Blue Jackets, it is clear that the left defensemen wants out of Columbus. Earlier this summer, Columbus made an attempt to resign him, and came up short. With the Jackets sitting at the bottom of the standings, and Gavrikov's contract coming to an end this summer, it is pretty clear that the 27 year old will not be suiting up as a Blue Jacket come mid-March. Columbus tried to move him earlier this season in a deal with Boston, but an agreement could not be reached. Boston ended up going in a different direction, and acquired defensemen Dmitry Orlov in a deal with Washington. A potential destination for Russian Native could be the Edmonton Oilers. The Oilers have a very talented top 6, including the top 2 point leaders in McDavid & Draisaitl, but struggle in the defensive zone, sitting in the bottom half of the league in goals against. Edmonton has traded away a few Draft Picks over the years, but still have plenty to dish if an agreement can be reached.
Tyler Bertuzzi -> Dallas
Edited: (Traded To Boston on Mar 2nd)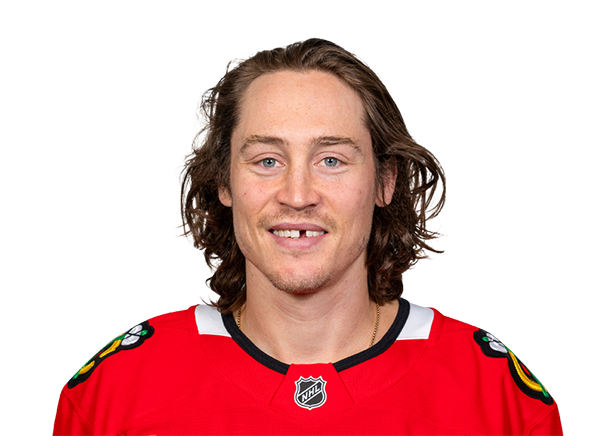 Bertuzzi is one of the many Red Wings whose contract will be expiring this summer. The former second round pick will be entering his 8th season in the league, and will be looking to top his previous $4.5m/year contract. The Wings will be faced with a tough decision in the off season. As I mentioned, they have several key players in need of a new contract, with one of them being their captain, Dylan Larkin. With that being said, it makes sense for the Wings to try and move Bertuzzi now, in hopes to gain something in return. The other option would be to just let him walk this summer, and lose him for nothing. Bertuzzi has been battling injury this year, but was coming off a 62 point season in 21/22. If the Ontario native can stay healthy, he can be a great addition to any team's top 6. One team who could benefit from bringing in a balanced Forward like Bertuzzi is the Dallas Stars. They have had an impressive season so far, leading the central division, and are hoping to make a run this year. They have plenty of future draft picks to dish, so it could be a fair trade for all parties involved. 
Brock Boeser -> New Jersey
It is no secret that the Canucks have fallen well below expectations this season. After firing their head coach, and shipping their captain off to the Islanders, it is clear that they are now looking to rebuild. Boeser, who has put up at least 45 points in each of his last 6 seasons, is someone Vancouver could get a good return for. He is a reliable forward who has proven he can put the puck in the net, as well as set up those around him. He could be a great final addition to any team looking to make a deep playoff run. The Devils are a team who are a few steps away from being a very dangerous team come late April. They have recently made a trade for Timo Meier, in hopes to add more depth to their offense. Boeser could be the final piece to this roster, and make them true Cup Contenders.
Here at the Howies HQ, we are by no means NHL Analysts. We are just a group of people who love the game of hockey, and thought it would be fun to throw together a "watch list'. As the deadline approaches, there is nothing else to do but sit back, and watch as the trades unfold.